Cefn Albion charity bike ride raises £2,000 for Alder Hey and the British Heart Foundation
Posted by administrator on 08 December 2019

On Sunday 25th August 2019, people connected to Cefn Albion football club participated in a fun filled charity bike ride to raise money for Alder Hey and the British Heart Foundation. We are delighted to announce that we raised £2,000 with £1,000 being donated to each charity.
Everyone in our community will be aware of brave 4-year-old boy Leo Minors who was diagnosed with acute lymphoblastic leukaemia in February. After months of heart ache and treatments for Leo and his family he is now in remission, but he will keep having to have treatment over the next three years at Alder hey, hence why this year it has been a charity that we have supported and will continue to support. We already raised £1350 for Leo and Alder Hey during the Marblehead Johnson Gig.
Today, one of our hard-working fundraisers Kev Griff went down to the Cefn Mawr community social club to hand over the one thousand pound cheque to Leo's very appreciative Taid, Lenny Kempster.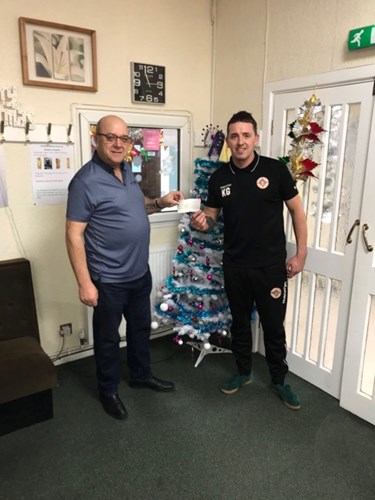 pictured: Lenny Kempster receiving the £1000 cheque from Kev Griff
We can't thank everyone enough for participating and donating, your efforts and kindness will really help to make a difference for two amazing charities.
If you would like to donate to the Leo Minors Alder Hey Children's Charity go fund me please head over to https://www.gofundme.com/f/leo-minors-for-alder-hey-children039s-charity?member=1932880 and read his story. Every little helps!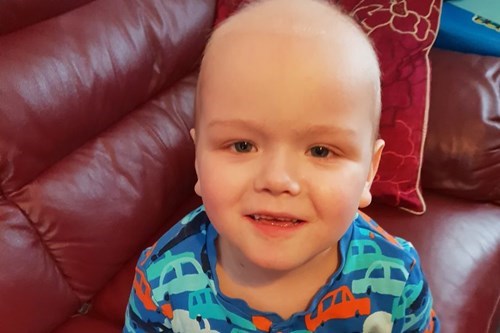 pictured: 4-year-old Leo Minors
There are still five sponsor sheets to collect so if you have one outstanding then please get it to the football club ASAP so that we can hand over the other £1,000 to the British heart foundation ASAP
#UPTHEALBION
#CHARITYBIKERIDE
#DOITFORLEO
#BRITISHHEARTFOUNDATION
#FANCYDRESS