Jamie Foulkes - Defender (RB)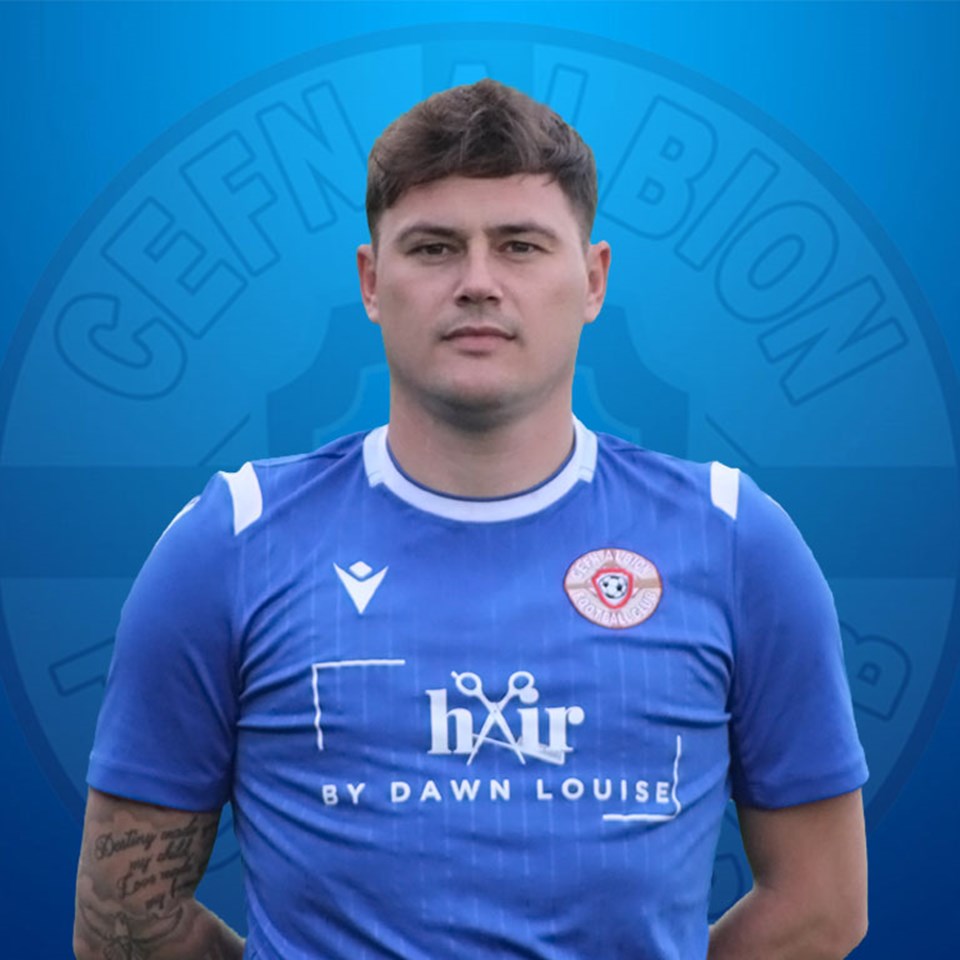 Profile information for Jamie Foulkes is coming soon.
During the youth I represented Chirk and Cefn Druids. In senior football I have played for Cefn United, FC Cefn and Chirk AAA.
The highest level that I have played is Welsh National League Premier Division with Chirk AAA, FC Cefn and Cefn United
My best footballing moment would have to be scoring a goal for Chirk AAA in the 2014 Welsh Trophy Cup final versus Llanrug United at Belle Vue (The home of Rhyl FC). In my opinion it's a great achievement to play in any cup final but to play and score in a competition as big as the Welsh Trophy is something I will always be proud of. It was a real shame that we couldn't go on and win the game finally losing out 3-2.
My worst footballing memory as of now would have to be either being out for 9 months after breaking my leg whilst playing for Chirk AAA against Myndd Isa or swallowing my tongue whilst playing for FC Cefn away at Castle Alun. Some quick actions from the FC Cefn physio Paul Vaughn literally saved my life.
Although it was towards the end of his playing career I would have to say that the best player that I have played alongside is Richard Williams-Cooke whilst we were both at Chirk AAA. Even at the latter stages of his career you could still see that he still had an abundance of quality and it was easy to appreciate why he has played at the top level. Always one step ahead.
For this one I am going to go back in to my youth days and say the best manager I have had is the late Cleo Biggs whilst at Cefn Druids/Rhosymedre Rangers. Under his management Cleo done no end for us lads and always taught us the right way to play football. A particular highlight of working with Cleo was covering him in cow pat after winning the North East Wales Cup against Borras. That was priceless!
Although it's always blowing a Gail and minus 20 degrees on a summers day I would have to say that the away ground that I most like to visit is Brymbo. Credit where its due each time I have played up there the surface has always been spot on.
It pains me to say this one but I would have to go for the Cefn Legion 1996 line dancing champion Paul Muncher Griffiths. During training you can guarantee that Munch will always give you 100% and will be encouraging the others players and helping them out along the way.
This is the toughest question to answer but I am going to have to say young Vaughny (Callum Vaughan) because I have never witnessed a young lad whinge so much when things are not going his way. Even his dad says that he is just like his mam whinging all the time.
You can't beat a good local derby against your mates so for this one I would have to say Llangollen Town FC. Whilst playing for the Albion last season (15/16) in division one the banter was second to none. They are not good enough for the WNL Premier Division so I hope we draw them in a cup competition this season so we have some more banter.