Ex solider and current player Danny on the 'road' to recovery
Posted by administrator on 10 April 2019

Everyone at Cefn Albion Football Club would like to say a huge well done and congratulations to our very own Danny Holland who has been given an amazing opportunity to race in Europe with Lotus Elise, in one of their cars! It's an unbelievable achievement given the path Danny has been down over the last several years.   
On 17th August 2012, whilst serving with the Welsh Guards in Afghanistan Danny was part of a group that came across some small arms fire whilst on a standard patrol in Helmand province. This type of activity was a 'normal' part of their routine, especially for the area that they were covering.  However, following the exchange when the group followed up on the location where shots were being fired from, upon entering the compound an improvised explosive device (IED) was triggered. As a result of the explosion Danny suffered severe brain injury, multiple shrapnel wounds to various parts of his body and has been left with deafness in one of ear. He also watched on as two of his close friends were also severely injured in the blast.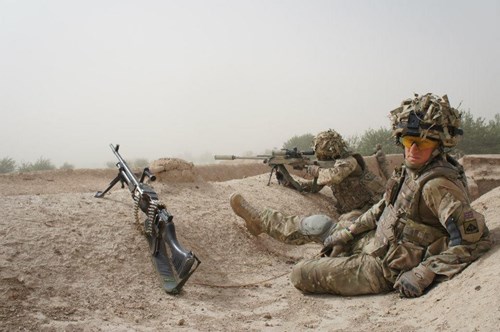 Following the incident Danny and the other injured soldiers were evacuated back to camp Bastien and following treatment and assessment a decision was made to fly them back to the UK to receive further treatment and much needed rehabilitated. Following this unfortunate experience as Danny attempted to recover, he become very withdrawn and entered into a negative dark lonely place pushing his closest loved ones away, he developed a severe case of Post-traumatic stress disorder (PTSD) which was worrying for himself and his family.
Whilst at his lowest point and struggling in life, Danny was told about an organisation called KartForce, a team of Serving and ex-Serving injured troops that race in endurance karting events around the country and abroad. With his passion for Karting this was an opportunity that peeked Danny's interest. The experiences with KartForce was new grounds for Danny and he found the initial steps extremely difficult to undertake, however it was his love for motorsport that gave him the extra motivation that was needed to peruse this life changing opportunity.
Over the months with KartForce where Danny was racing and competing alongside fellow injured troops it contributed to his rehabilitation considerably and in his own words "I came alive again". His racing was providing the perfect base to help him rediscover himself  and as his skills were improving on the track he could sense that his life was beginning to re-build, it was at this point Danny knew that he had found a new path in life which would be the turning point for himself and his family. Danny who is now with Mission Motorsport another organisation that was Launched at Thruxton Motor Circuit on 1st March 2012 in order to help those affected by military operations by engagement through sport. The charity recognised from the outset the astonishing inspirational and healing potential of sport and Danny is a shining example of how the services that they provide can impact someone positively. They have given Danny everything and provided a perfect foundation for him to build from.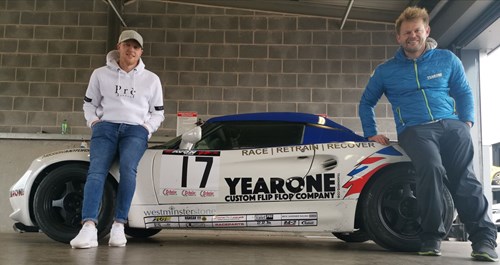 Years have now passed since the unfortunate events that occurred in 2012 and although life is better it's still not all plain sailing as Danny understandably continues to recover, however day to day has improved for the former solider and that is thanks to his racing and the opportunities he has been given, not forgetting the support from his close family and friends. Danny played a big part in helping Cefn Albion rise through the divisions before transferring to Brickfield Rangers and then Rhyl who are a tier two outfit. Despite transferring back to Cefn Albion in 2019 it goes to show the strides Dan has been making taking his football to the levels required to play at the second level of Welsh Football.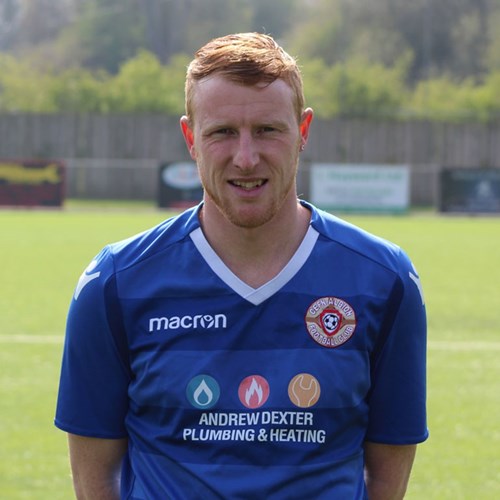 Danny is a Cefn lad brought up in the heart of the village and regardless whether he has\is or will be a Cefn Albion player we as a football club have\do\will always support him as he continues with his recovery. Everyone at the football club is proud of his achievements and we wish him all the very best with his racing, football and life for the future.
#INJUREDSOLIDER
#PROUD
#CEFNMAWR
#TOGETHER
#TOGETHER