Partyn appointed as the new reserve team manager
Posted by administrator on 16 June 2021

We are delighted to announce the appointment of Liam Partyn as the new reserve team manager for the 2021/22 season.
We announced last year that Phil Bathers (assisted by Kevin Edwards) agreed to take the role but unfortunately despite over 12 months in the hot seat, Phil only managed a handful of friendlies due to the pandemic and a change in his shift pattern now means that he can't commit to his original plans. Phil said
"It's with regret that I'm going to have to step back as reserve team manager, work commitments as a result in a change of shift patterns have made it difficult for me to commit 100%. I am the type of person who won't commit to anything unless I can commit fully and unfortunately I'm going to struggle to be the reserve team manager in the way I anticipated when I agreed to take the role."
We thank Phil for his transparency, he has been very open and honest with the football club and with us being a voluntary club we fully understand and support his decision. It was good to hear that he will continue to assist Liam with match day prep, training, etc. as much as possible when he is able to do so. The door will always be open at CAFC for Phil to return in an increased capacity whenever that may be 
Liam joined the football club as a goalkeeper at the same time as Phil and has been very keen since day one, leading by example on many occasions. Liam understands what we are trying to build at the football club ahead of what is going to be a very challenging reserve league, so it's a good appointment. Since Phil's decision to step down, it has been pleasing to see that Partyn has really tried to embrace his new role and he been very active behind the scenes ensuring that the lads stay on track as we prepare during very uncertain times.
Liam told the football club
"Since joining the Albion as a signed player, despite not playing many competitive games due to the pandemic, I have really enjoyed my time at the club so far. Being at the club has enabled me to get back involved with local football, something that I have missed since I decided to stop a few years ago. Unfortunately, Phil was unable to fully commit so I decided to take on the opportunity to manage a really exciting young group of players which hopefully, I can help as many of them make the transition from the reserves into the first team "
Most people will appreciate the many challenges related to managing a reserve team, it is a difficult task but the football club will give Liam our full backing and we will ensure that they have a solid platform to work from. It's very evident that the lads are also fully behind Liam and will support him in his new role at CAFC.
Liam took charge of his first game last week and I'm sure it's one that he won't forget, a 5-5 draw with Bymbo Lodge! He has since guided the team to a 2-2 draw away at Castell Alun. A positive start Liam!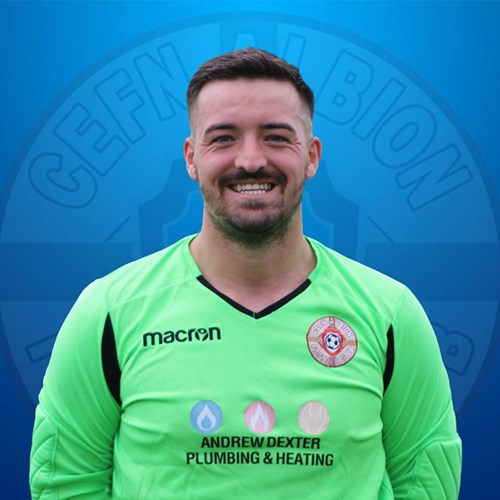 Good luck Liam, we wish you every success – Smash it but most importantly enjoy it!