Jack Richards - Defender (LB)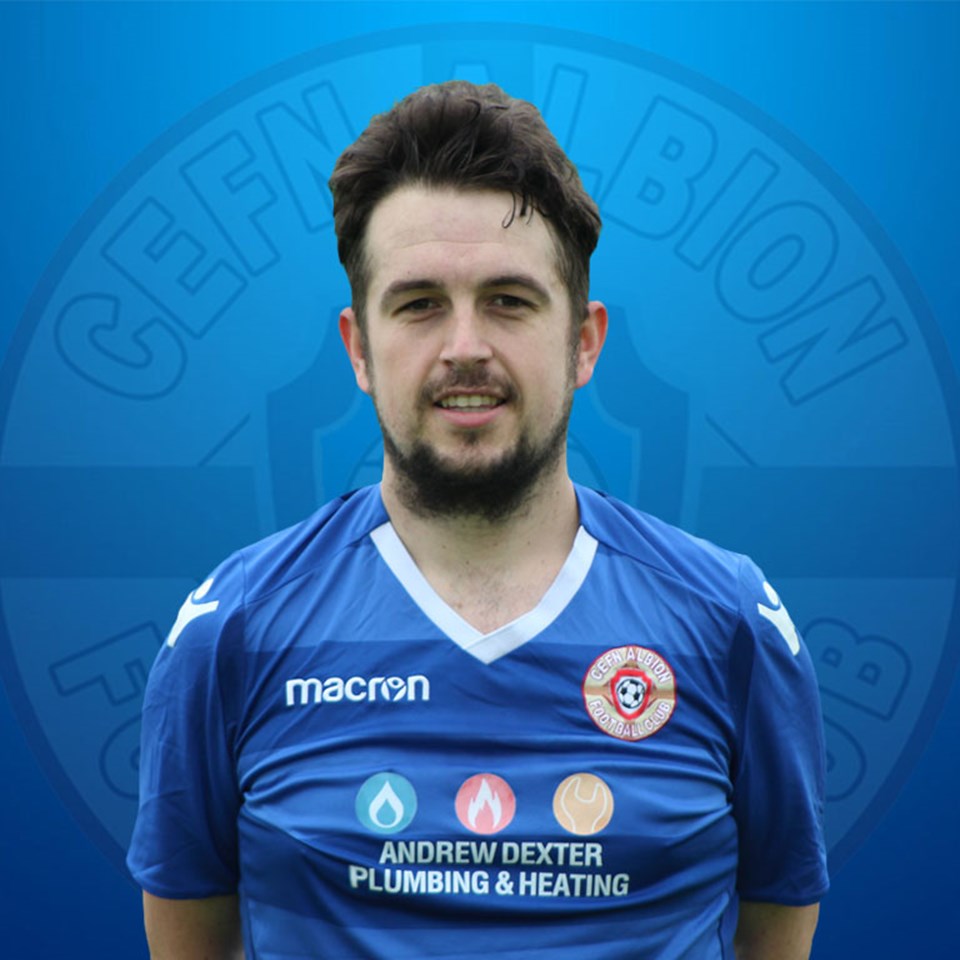 Jack Richards has played for the Albion since the beginning and is an accomplished left back with the ability to fill the boots of a centre half. Known by the lads as 'Nudger' he possesses a sweet left foot which puts his passing ability and vision is up there with the best in the area. His ability to read the game is second to none.
Now in his third season with Cefn, Nudge is regarded as a valued member of the squad and he continues to improve season by season. He previously played for Acrefair Youth and was part of FC Cefn's title winning Welsh National League Premier Division side. This year Jack has been working really hard in training and at the moment is reaping the benefits of his hard work. Jack has become a big personality on the pitch, and is very proactive with the younger members of the squad.
In summary, nudge is a great footballer and well liked in and around the dressing room. He is essential for the development of Cefn Albion.
In the past I have played Fc Cefn, Johnstown Youth and Acrefair Youth
WNL Premier Division with Cefn Albion this is my first season at this level every season so far at Cefn has been a learning curve but hopefully there's more to come.
Sunday League North East Wales cup run at 17 with the Railway to be part of a squad that got to the final at such an young age as drove me on to want more success in the future with the Albion
Losing any game is hard to take but even more so when your part of a group of winners but a few that stick out losing to Aston Park in our first season going for the 5 trophies an last season cup final them two stick in my mind.
This could be a toss of a coin between James Jones an Paul 'Muncher' Griffiths but I have to side with James on the basis that when Cefn started back up two years ago he talked me through my first season giving me pointers on what I was doing wrong an giving me confidence when I was playing. This has stuck with me so hopefully it helps me progress even further.
I haven't worked under many (only 3) but I think I would have to go with wacky on the basis he lets you know when you are playing poor but there is also praise you are playing well. I believe that this helps to bring success which we have had over the last two seasons an hopefully more in the future.
I've always like Llangollen town pitch for some reason decent surface and the facilities to match. I've played there a few times in the past an Idon't think I've have a bad result there.
Alex and Nathan Williams (the twins). They set the standard with the fitness and I think we all try an get as close to them as possible but i say they'd give Mo Farah a run for is money.
I think id put me into this category as it's well documented that I am not going to make the gymnastics team in Tokyo 2020. I would also say Jack Edwards for is 5 minutes burst then he's injured for the rest of the session. It must be the name Jack when it comes to training!!
Derby games are always the special occasions so Chirk is a big game which we have played them once as Cefn Albion an lost badly so the next fixture will be looking to correct that score line.