Football Bingo Competition For Sophia
Posted by administrator on 05 October 2020

Whether it's for the football club, local charities, or just for a good cause, Cefn Albion football club is always looking for new ways to raise funds. Our forward-thinking fundraiser Nick Jones has organised a football bingo competition with all proceeds being kindly donated to Sophia Morris 
After a long but very brave battle 4-year-old Sophia Morris, daughter of our hardworking secretary Dean Morris was given the ALL CLEAR from Cancer at the end of August!!
Back in August, we made the following statement after releasing the news about Sophia 
"We can assure you that once things settle with COVID-19 this football club and everyone involved will be raising as much money as possible to give Sophia and the rest of the family something they will never forget!"
This competition is just the start of a long list of ideas that we have planned to try and give Sophia things that she will remember for the rest of her life.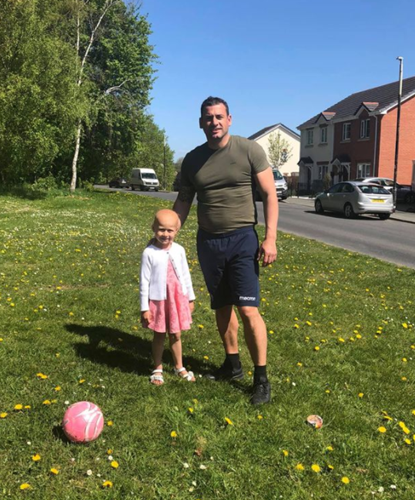 The rules for the competition are as follows 
Teams must consist of 4 defenders 3 midfielders and 3 forwards.
Entrants can only choose 2 players from the same team.
Once a player has scored he will be marked off the bingo sheet.
In the event of more than one winner, the jackpot will be decided by who scored the 1st goal on the day. In the event of having the same player, the jackpot will be shared.
Players positions are taken from the sun newspaper dream team competition.
In the event of serious injury ( out for the season only, long or short term injuries will not count) to a player entrants are allowed one replacement.
Any misdemeanors or discrepancies will be decided by the Cefn Albion football committee and their decision will be final.
This is for a fantastic cause so we are urging as many people connected to the football club to please get involved. The more people that enter, the more money we can raise for Sophia so that she can do or buy something nice. 
A big thank you to Nicky for organising and printing all the sheets off to make it all possible. 
#UPTHEALBION
#TOGETHER
#LOCALCOMMUNITY